AIR CONDITIONING REPAIR TODAY 714-987-2368
Air Conditioning Service
Electrician Services is your trusted Air Conditioning Technician. We Service all of Orange County and specialize in home or business air conditioning service and repair. Are you thinking about updating to a brand-new efficient heating and air conditioning system for your home, we supply a flat rate price that will certainly appropriate your needs. If your looking for a new air conditioning system you have come to the right place our technician can come out before the weather gets hot and do a evaluation on what is needed for your home. Its always best to get your air conditioning system checked before a minor problem turns into a huge repair. We also offer a $39 service call special, so if it's late at night, the weekend, or even a major holiday the service call remains only $39. We maintenance all brands of AC systems and offer 24/7 Emergency Service.
Orange County Air Conditioning Install
Make sure that your electrical panel can handle the load requirement when installing a new Air Conditioning system. To many people want the the comfort of the air conditioning system and forget about how much electricity a new A/C system uses. Orange County Air Conditioning is one of the biggest energy consuming appliances on the market. When hiring just a contractor that only installs air conditioning they can mistakenly not advise you on how important the main electrical panel is and how it needs to properly be sized to handle the load requirements for the whole home. Air Conditioning contractors have been known to just install the air conditioning system and put the responsibility on the consumer. At Electrician Services we install everything electrical! We will make sure that your electrical panel can handle the load requirement, our technicians will do a load calculation for your home to let you know if your electrical panel needs to be upgraded first before installing a new A/C system. Don't be the one who installs the new A/C system first this can cost you more in the long run. Call the experts to evaluate your existing electrical system.
Service Company In OC California
No matter what type of electrical, air conditioning or water heater services you might need, all you need to do is call us and we will be more than happy to help. We are fully committed to the quality of service that we always deliver to guarantee utmost satisfaction of our clients. We offer a whole range of services that can help further improve your home in more ways than one. We invite you to call us at the soonest time possible if you notice some changes with your air conditioning, water heater and electrical systems so that you can personally talk with one of our expert staff regarding the suitable services that you might need. With our company, you can be sure that you get the quality of services that you truly deserve and will give you the results that you have long been searching for. Call us today! 714-987-2368
Other Air Conditioning Helpful Tips
With the price of copper increasing, thieves come and steal whatever copper is available. This can lead to copper thieves destroying a home or even a business.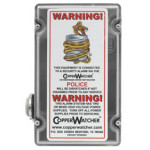 There is copper wiring and water pipes installed through out your home. Thieves will also steal copper coils in within your air conditioning system, protecting your home with an alarm system can keep thieves from breaking into your home but that won't stop them from damaging your central air conditioning system. Your air conditioning system is one of the most expensive appliances on the market and spending your hard earned money to bring comfort within your home and then having that taken away is a complete disaster. Luckily there is a solution on the market, Purchase an alarm for your central air conditioning system and keep thieves from taking your comfort away. Call today for more info on this alarm system. Call Now 714-987-2368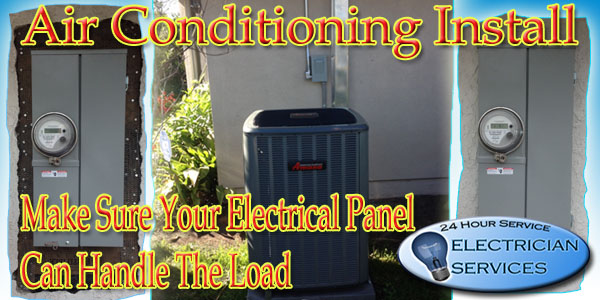 ✓ Best Technicians
✓ Flat Rate Price
✓ $39 Service Call 24/7
✓ No After Hour Charges
✓ New Installs
✓ Repair All Brands
✓ Fast Diagnostics
✓ Freon Fill
✓ Leak Detection
✓ Fan Motors
✓ Blower Motors
✓ Circuit Boards
✓ Capacitors
Best Technicians in Orange County
Every homeowner needs to be aware of the importance of residential air conditioning system to be maintenanced by a expert air conditioning technician. Hiring the right technician can help you maintain a comfortable temperature in your home with much more energy efficiency. This can save you money in the long run. Motors, compressors, pumps and other electrical components make up the majority of the elements within an air conditioning systems. Central forced air conditioning systems utilize a furnace that pushes air throughout your home by way of a series of ducts within the walls and ceilings. Having the proper temperature and humidity levels also makes living within your home a more comfortable one.
Our repair technicians can maintain, diagnose and repair any problems that arise within these systems. Our technicians will adjust the controls and test the performance levels throughout the whole system. We will use specialized tools and equipment especially designed for these systems. Maintenance of these systems is an essential part of having them stay energy efficient. When properly maintaining your air conditioner the longer it will last and avoid future problems.
All our expert technicians are trained, certified, and background checked. Looking for Orange County Air Conditioning Service?  CALL NOW 714-987-2368